Following the summer, the tide rises and brings us Nat Chapman's latest release in collab with Yarn: Reel Warriors! Reel Warriors is inspired by Australian First Nations people from ocean Country and their cultural fishing practices. Each Reel Warrior polo offers a unique colour and design, representing the fierce fishermen who came before.

ABOUT THE ARTIST
NATHANIEL CHAPMAN
" I am a Proud Goenpul/Yuggera Man of North Stradbroke Island / Brisbane City. Also hailing from the 'Wambia' Tribe on the outskirts of the Northern Territory, the 'Brunette/Chapman families' is where my artistic flair descends from. As a young Indigenous man I have had the privilege to travel to multiple countries devotedly expressing my cultural heritage through song & dance. My skin name is 'BILLEN' which means the Parrot & I now have the privilege to express myself through my Art.
All 4 of my designs depict the First Nation connection with Australia's salt water environments and its marine life. The way we love & respect our country goes hand in hand with our coast lines & oceans. We have been sustained by these environments & their marine life for thousands of years.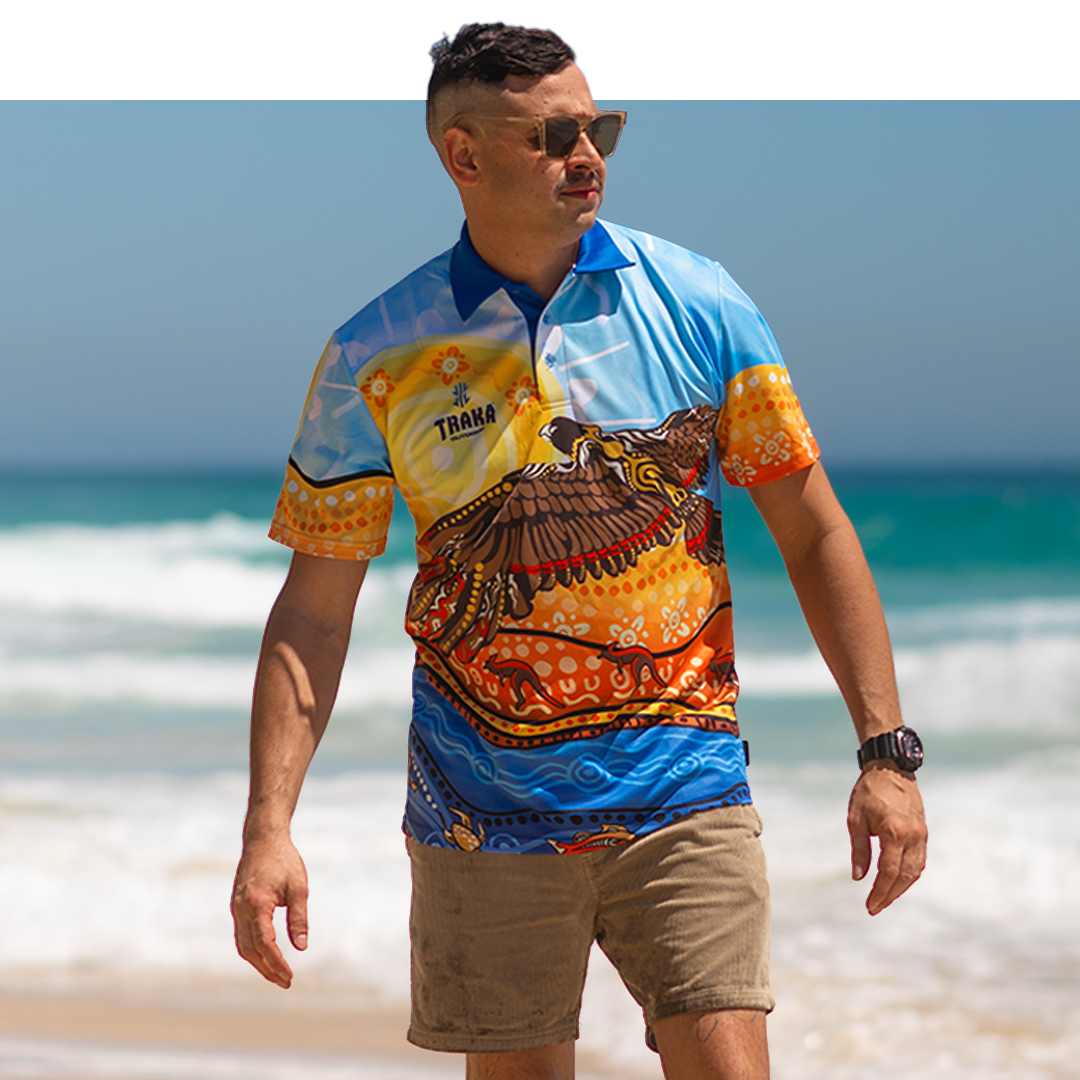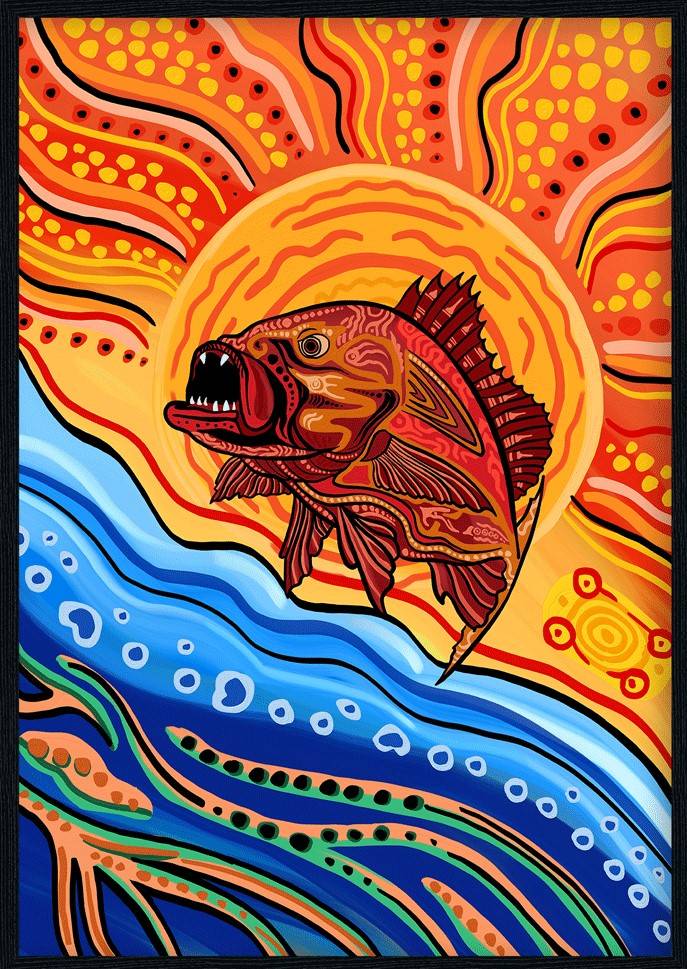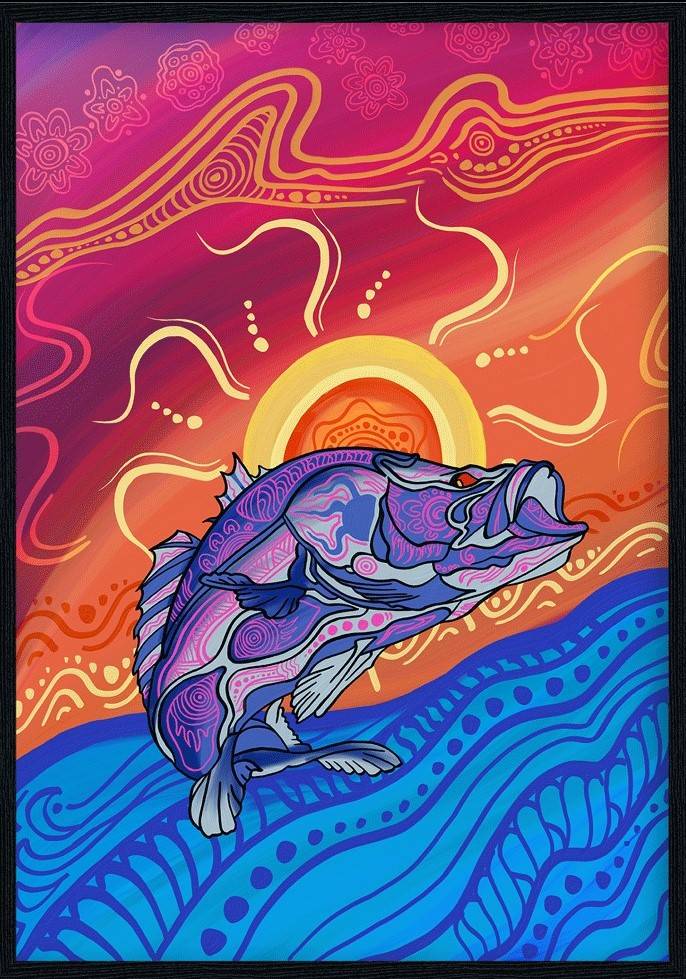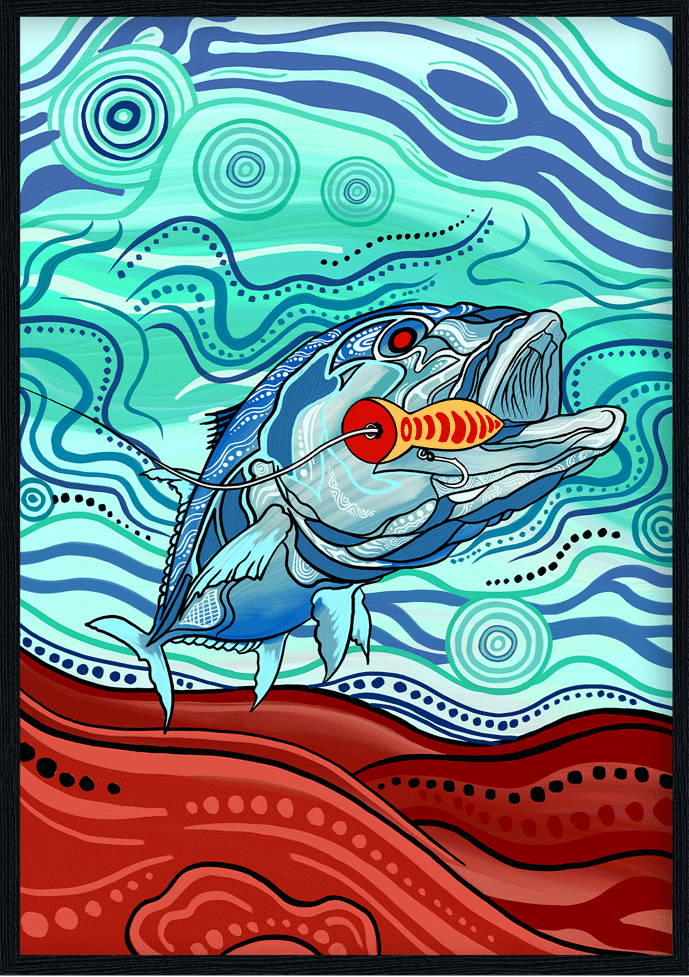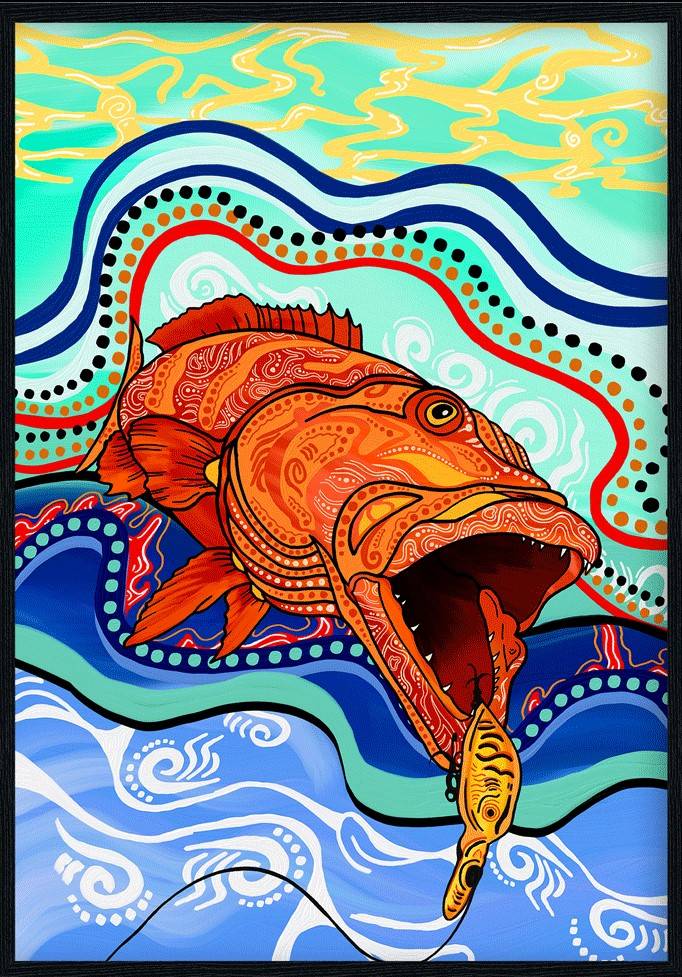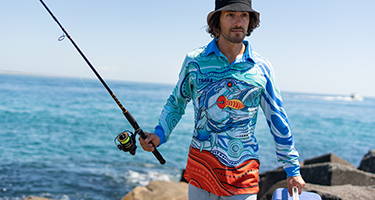 These polos pay homage to the vibrant aquatic life and cultural fishing that happens on Country. No matter the season or weather…our polos give every fisherman the freedom and confidence to fish anywhere with a unique outfit that offers UPF 50+ sun protection.