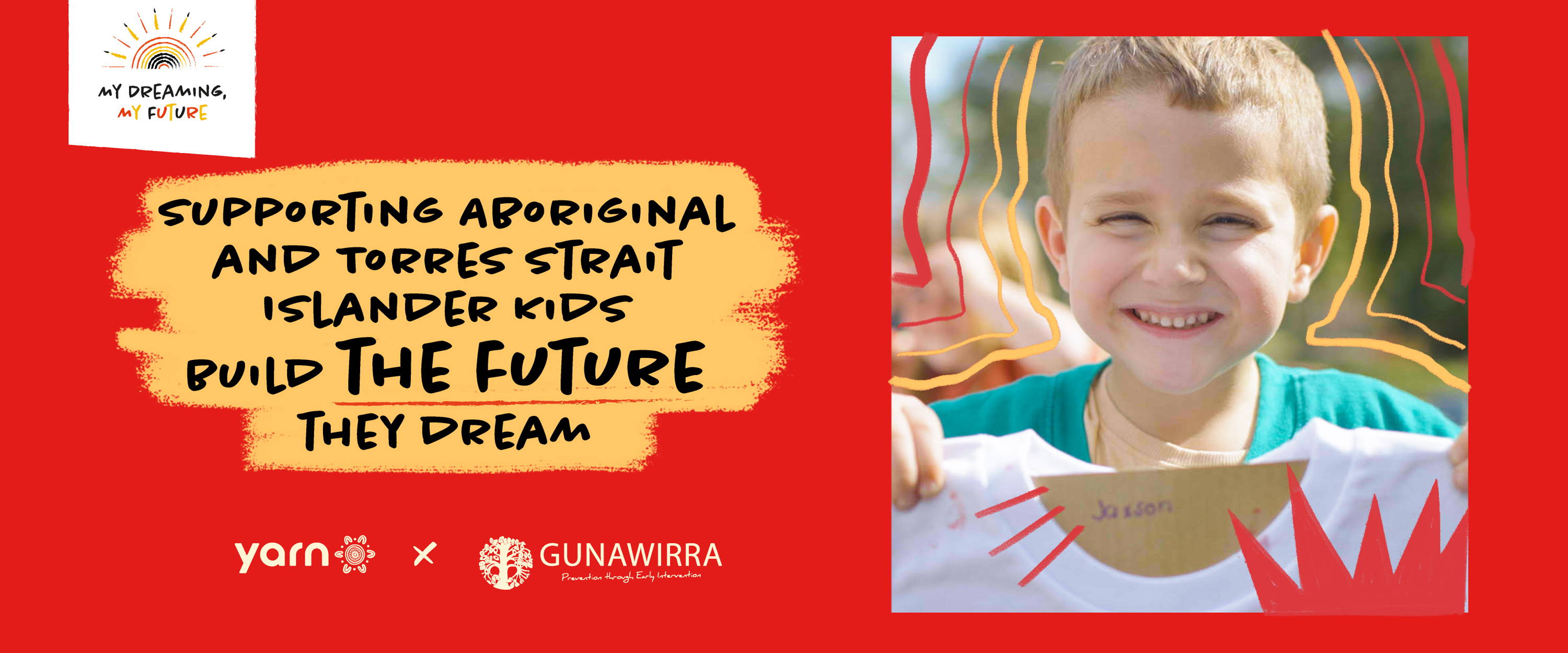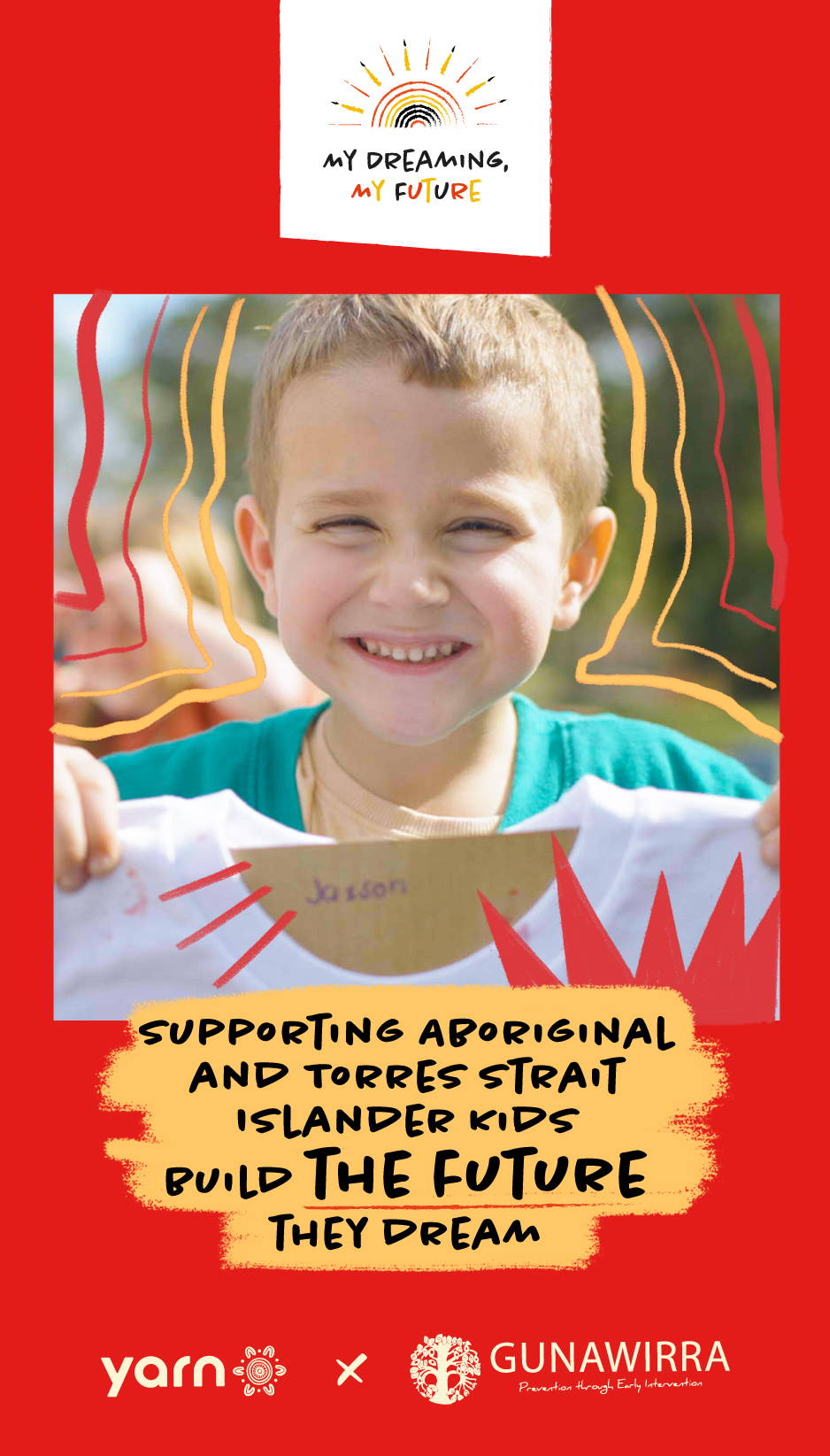 In celebration of Aboriginal and Torres Strait Islander Children's Day 2022 Yarn visited Dalaigur, a pre-school in NSW that Gunawirra supports. We brought paints, paper and plain t-shirts and the kids sat around together to explore. We encouraged them to paint the future they dreamed of, have a play, paint each other, make a mess and have fun.
Using their artworks we created a unique collection that speaks to the power, freedom and joy of being raised with strong cultural connections. $2 per product sold from this collection goes directly to Gunawirra and their programs.

Gunawirra is a community-led organisation that works closely with Aboriginal and Torres Strait Islander people, families, children and communities to reach their full potential. Our focus is operating programs that build capacity and confidence towards healing, resilience and self-reliance.
Our commitment is operating programs that are initiated and informed by the community we serve. These practical grassroots programs advocate healing through culture, and improvements in health and educational outcomes.