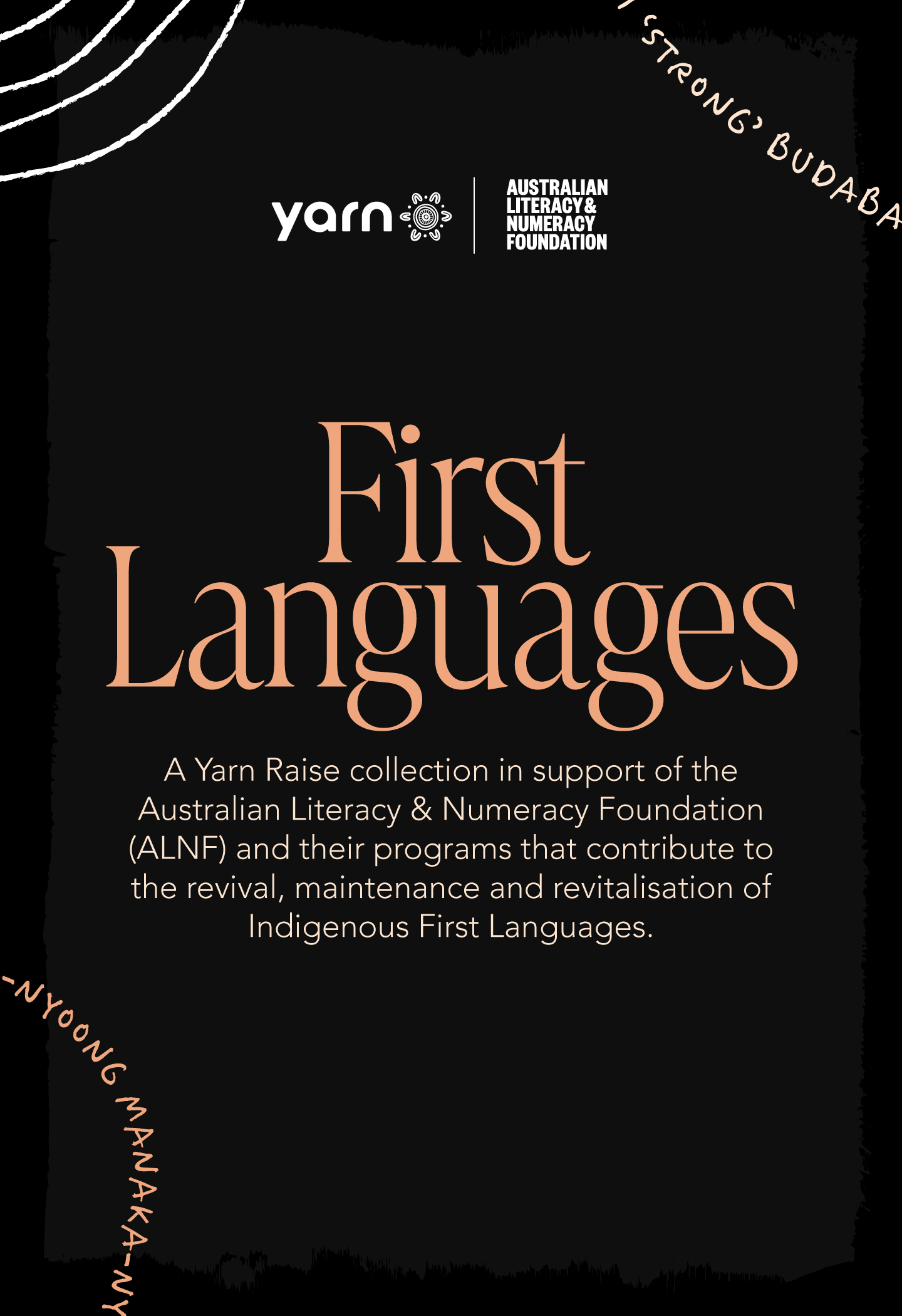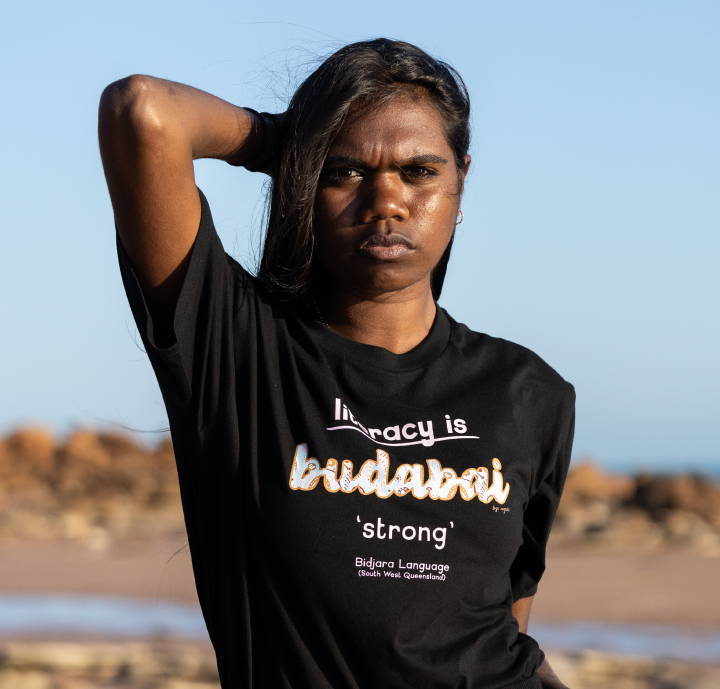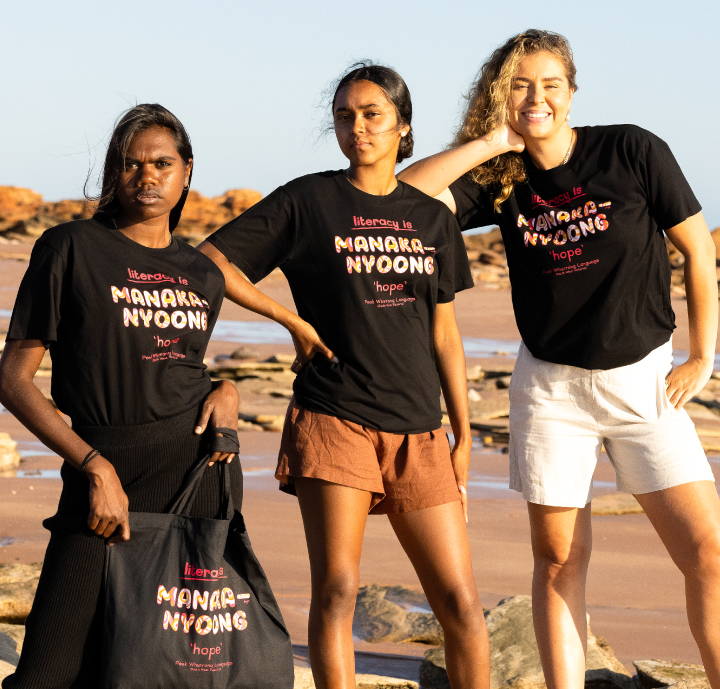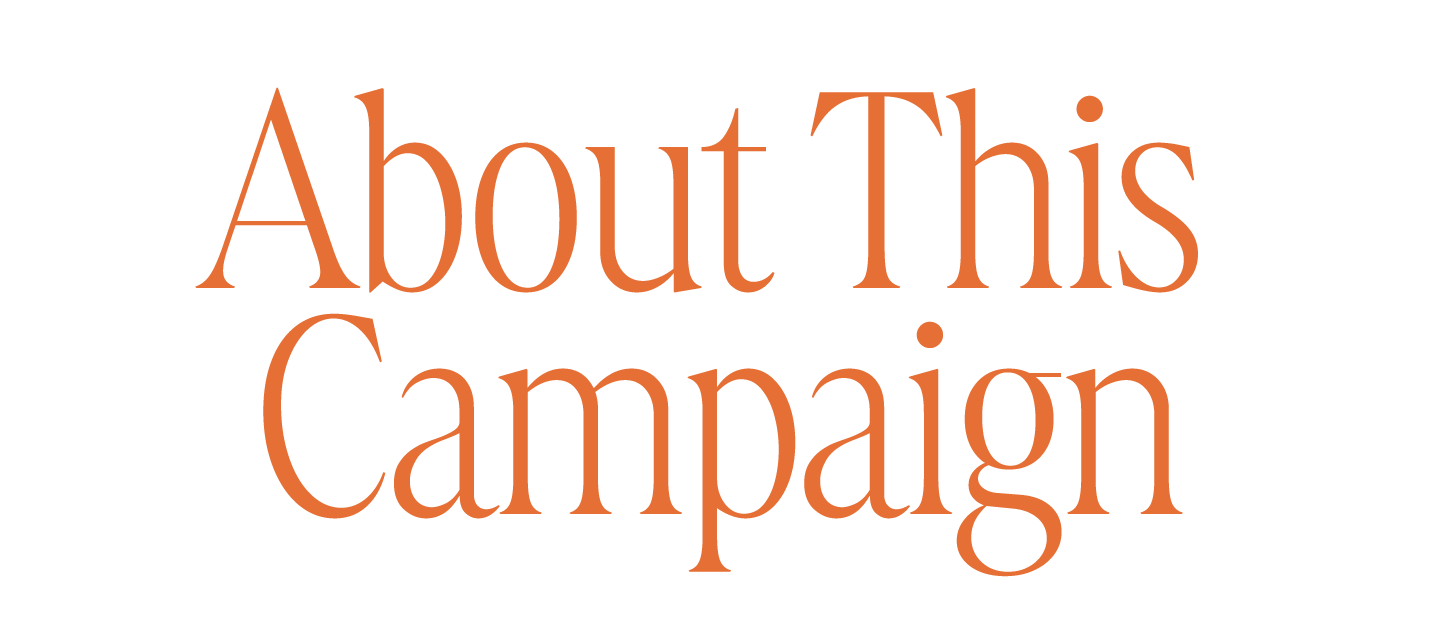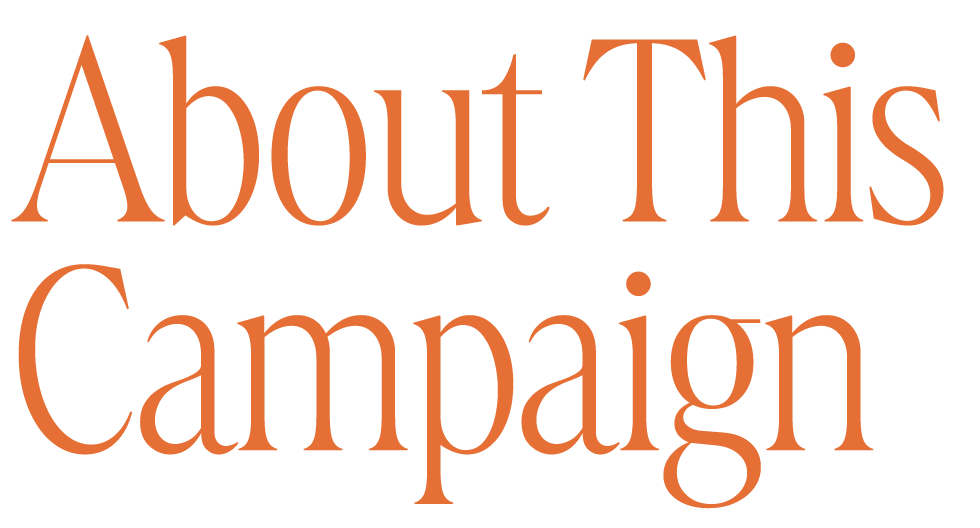 Inspired by ALNF's Literacy is Freedom slogan, we asked some of our collaborating artists to tell us in their language what literacy means to them. They designed their responses into a piece that celebrates the power of First Languages and the power of literacy.
Each Tee features the language group and a translation to English. Our goal is to showcase just some of the First Languages of Australia, and how valuable and resilient these languages are.
For each product sold from the First Languages collection, Yarn will donate $2 to ALNF to support their work in First Languages revitalisation through initiatives such as the Living First Languages Platform.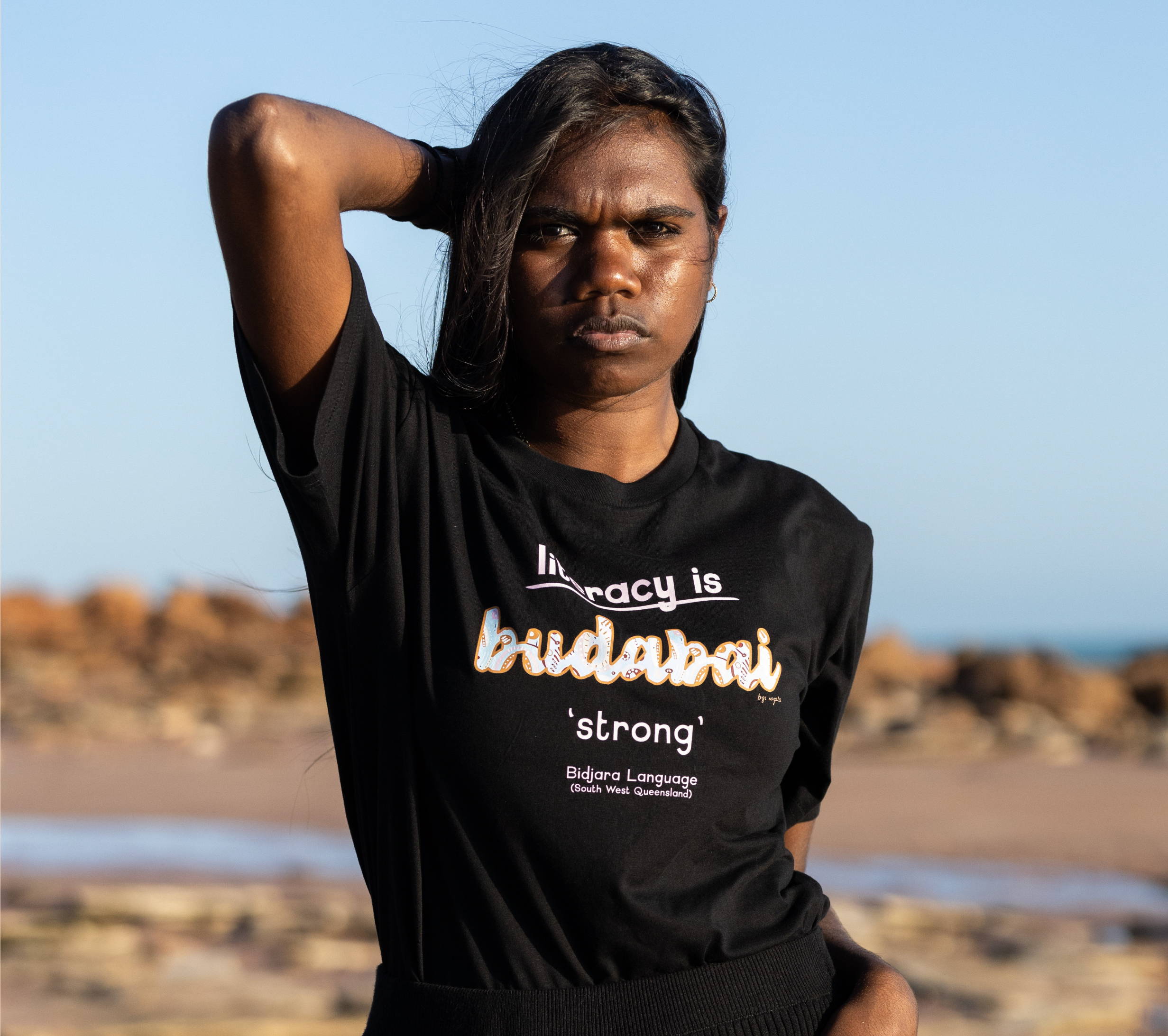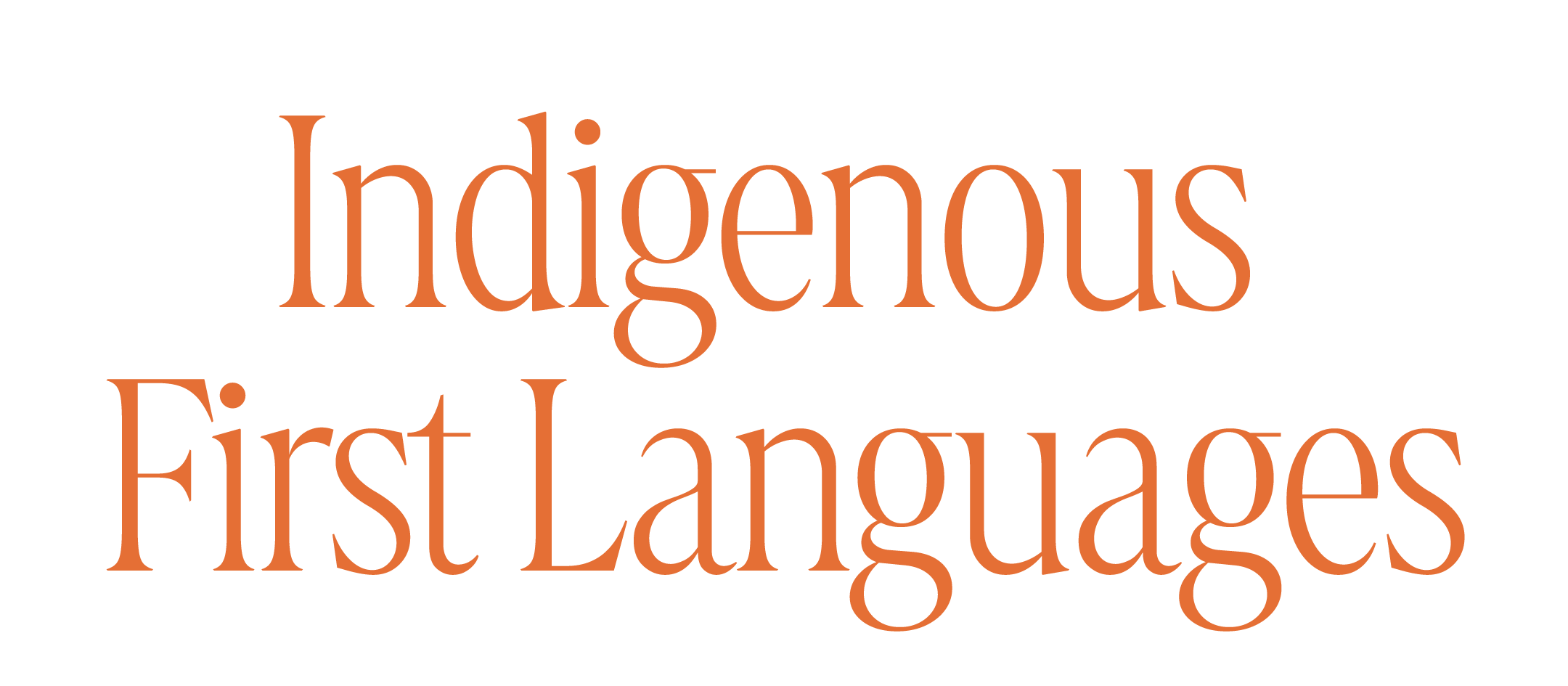 Within Australia, 81,100 people identify as the speaker of an Indigenous language and 276,300 people identify language as part of heritage. But these figures cannot represent the role language plays in the life and culture of those who speak it. They also cannot represent the global benefits of maintaining a diverse and rich landscape of cultures.
The ALNF writes "In Australia, our languages are being lost at among the highest rates in the world. When languages die, we lose more than just words. We lose a carrier of culture; and the connection we share with ourselves, our traditions, and cultural history. Teaching First Languages supports the intergenerational transmission of these languages, creating a new generation of speakers, revitalising vulnerable languages into the future, and contributing to a better world for us all."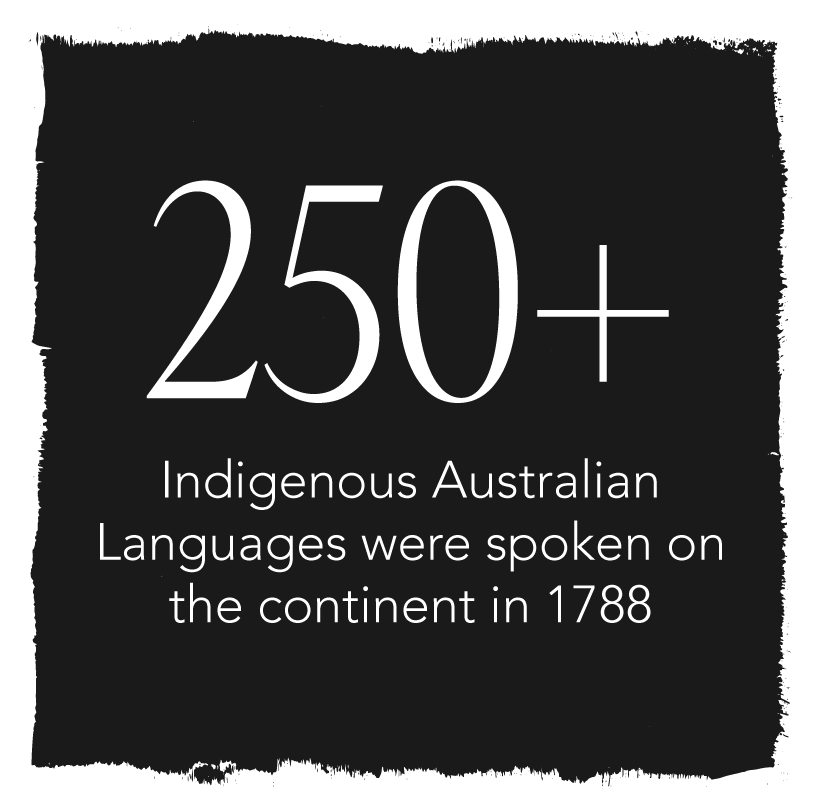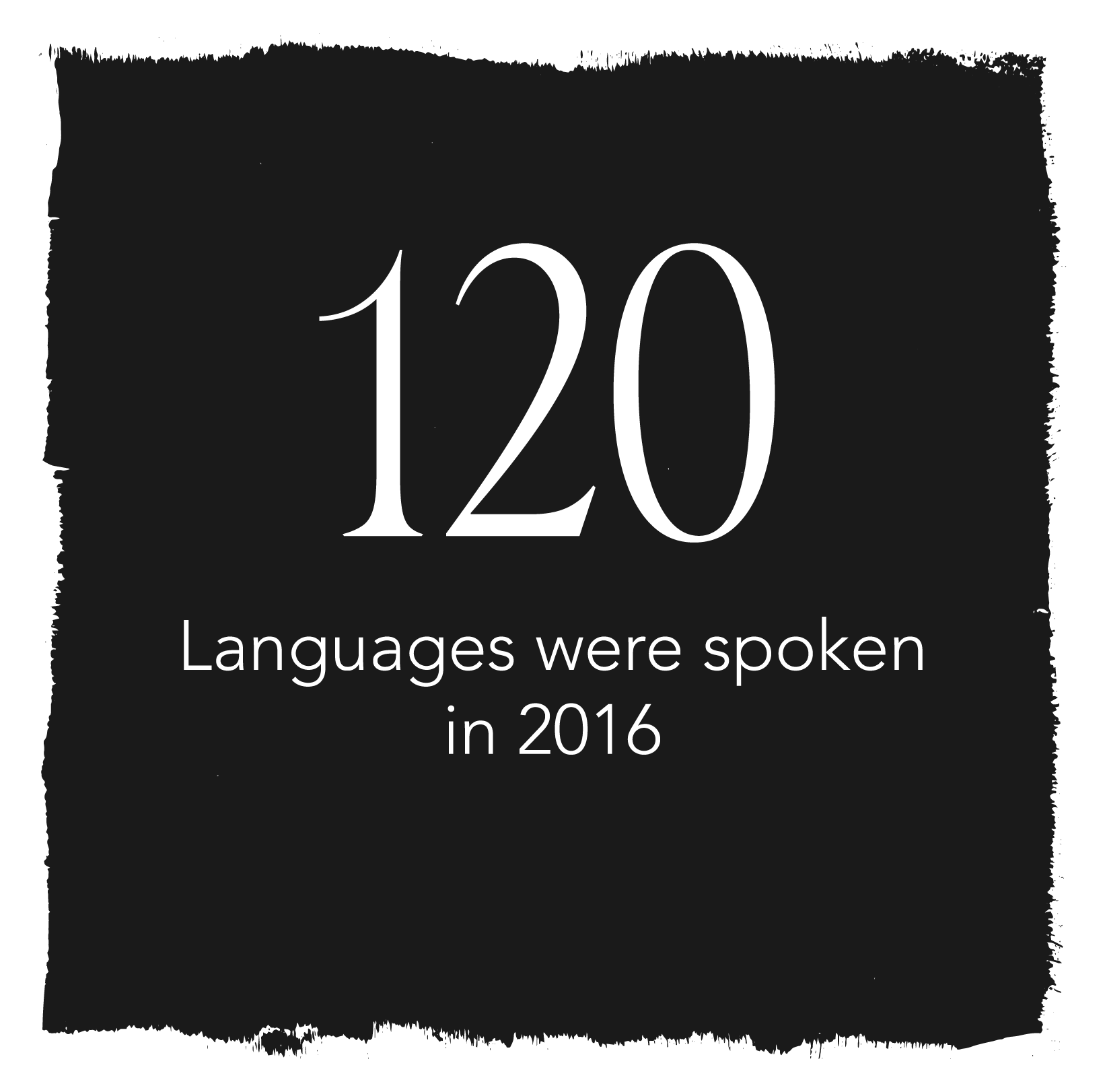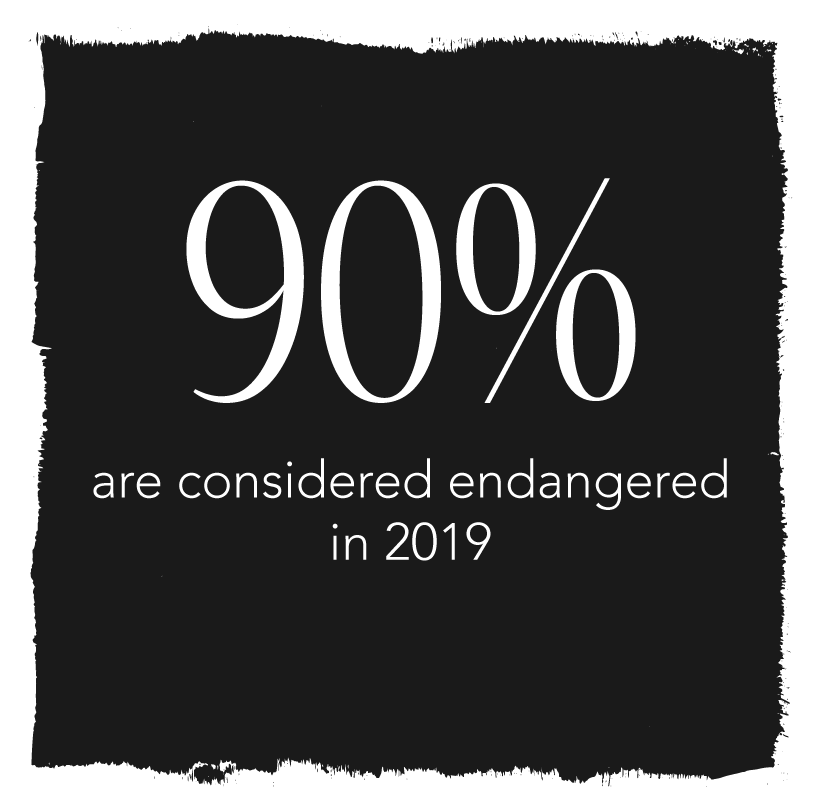 We teamed up with Yarn collaborating artists Luke Mallie, Merindah-Gunya and Sheri Skele. Each artist chose a word from their language group that represents what literacy means to them. The collection celebrates the power of literacy and the importance, diversity, and endurance of First Languages.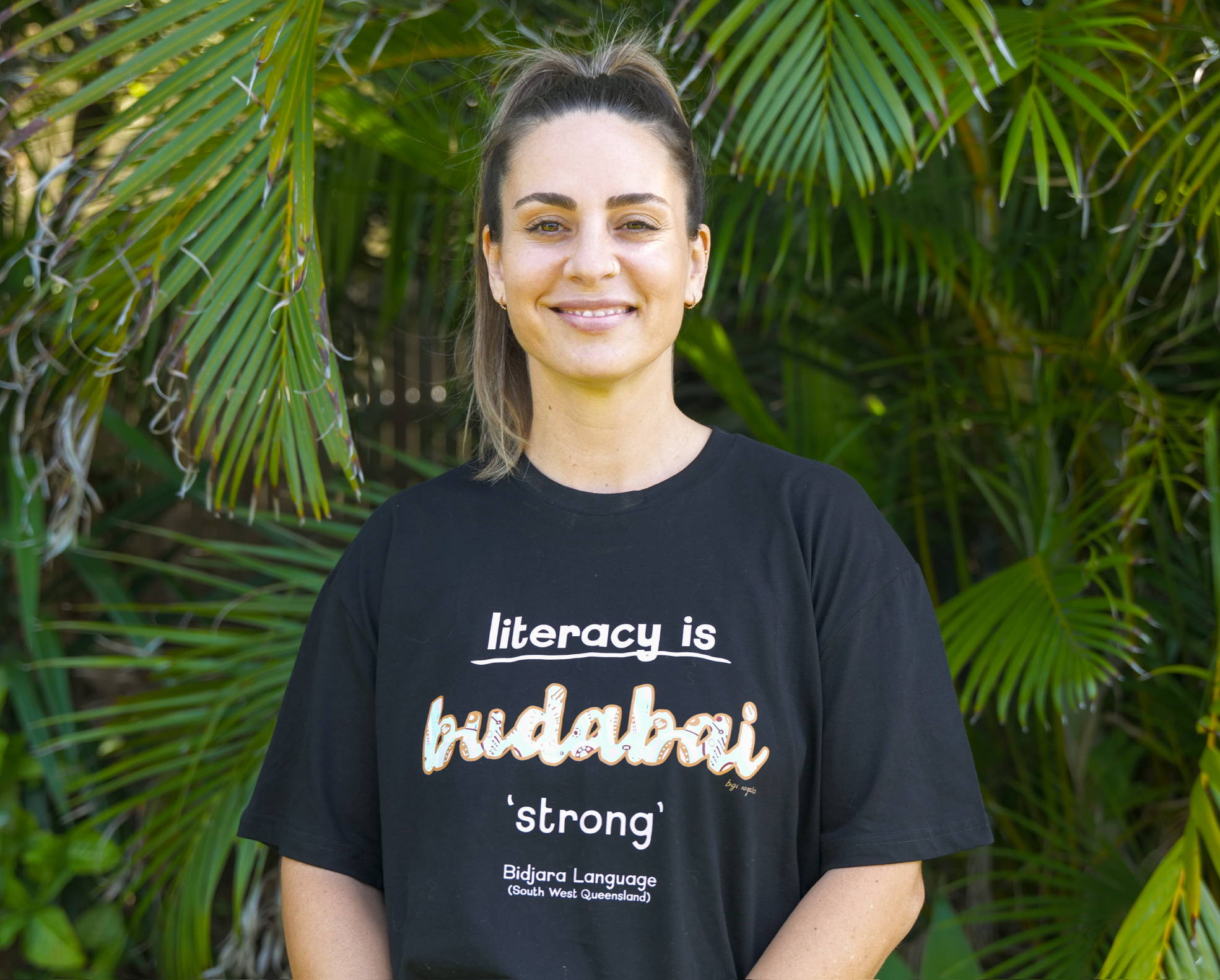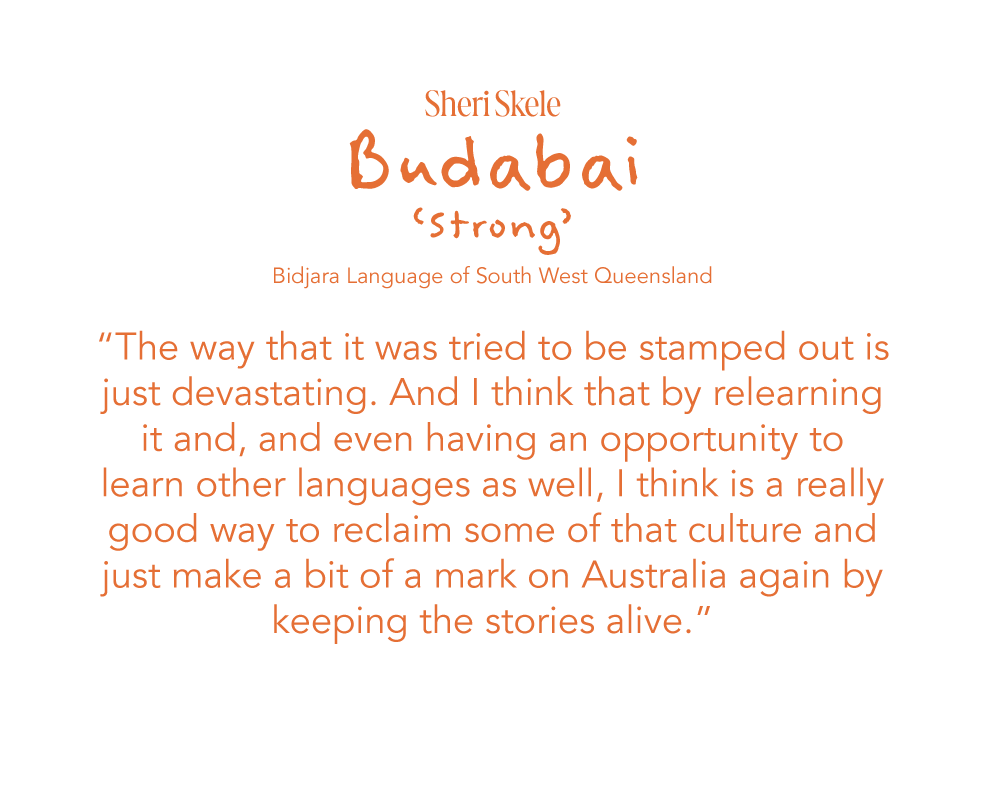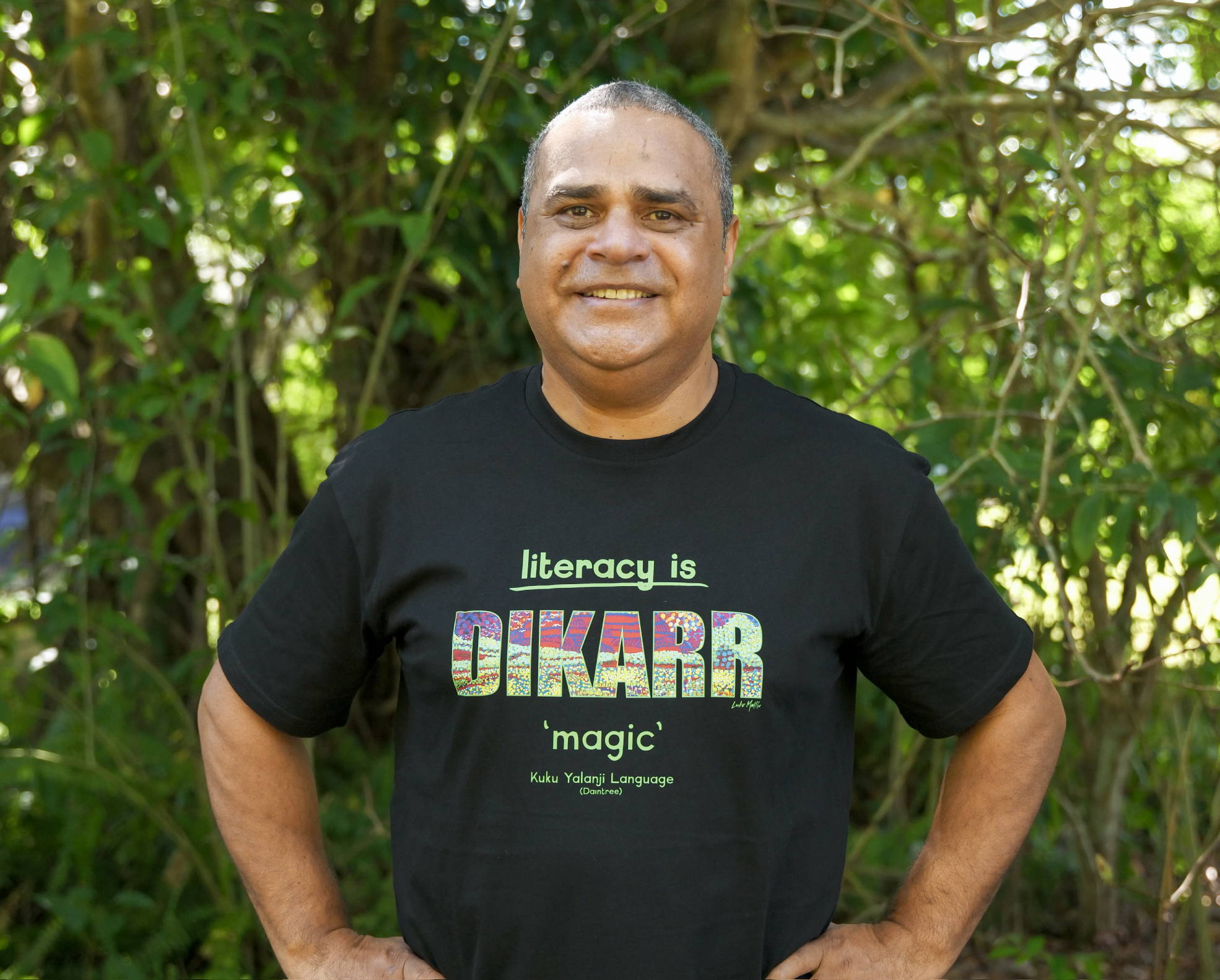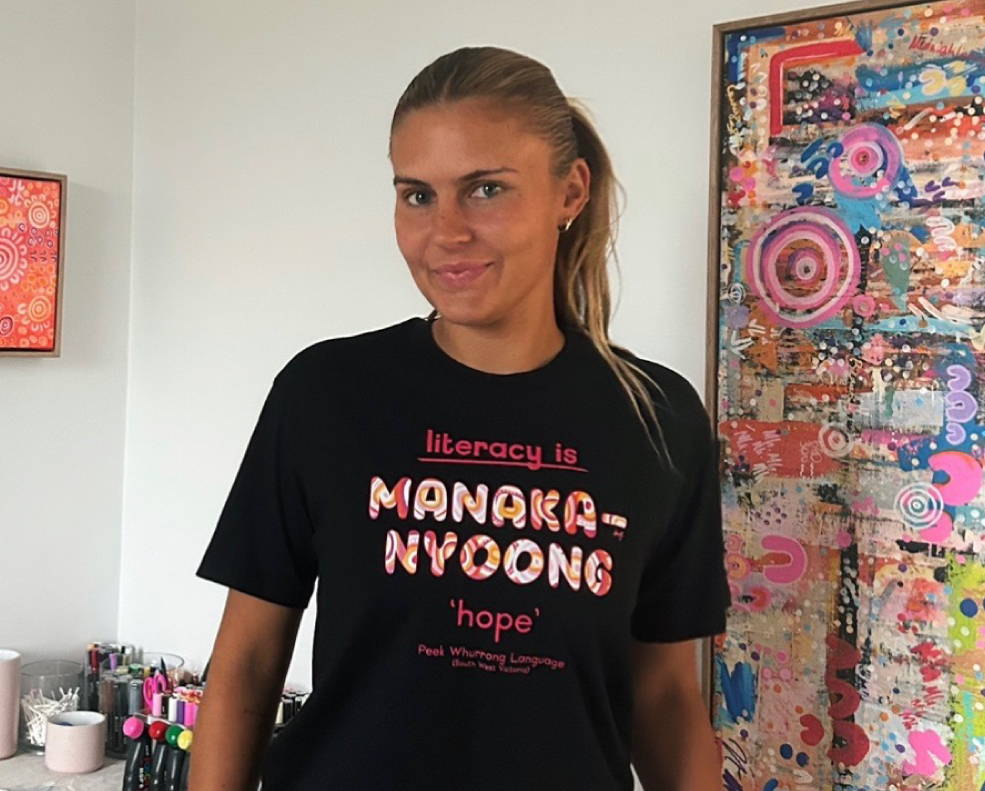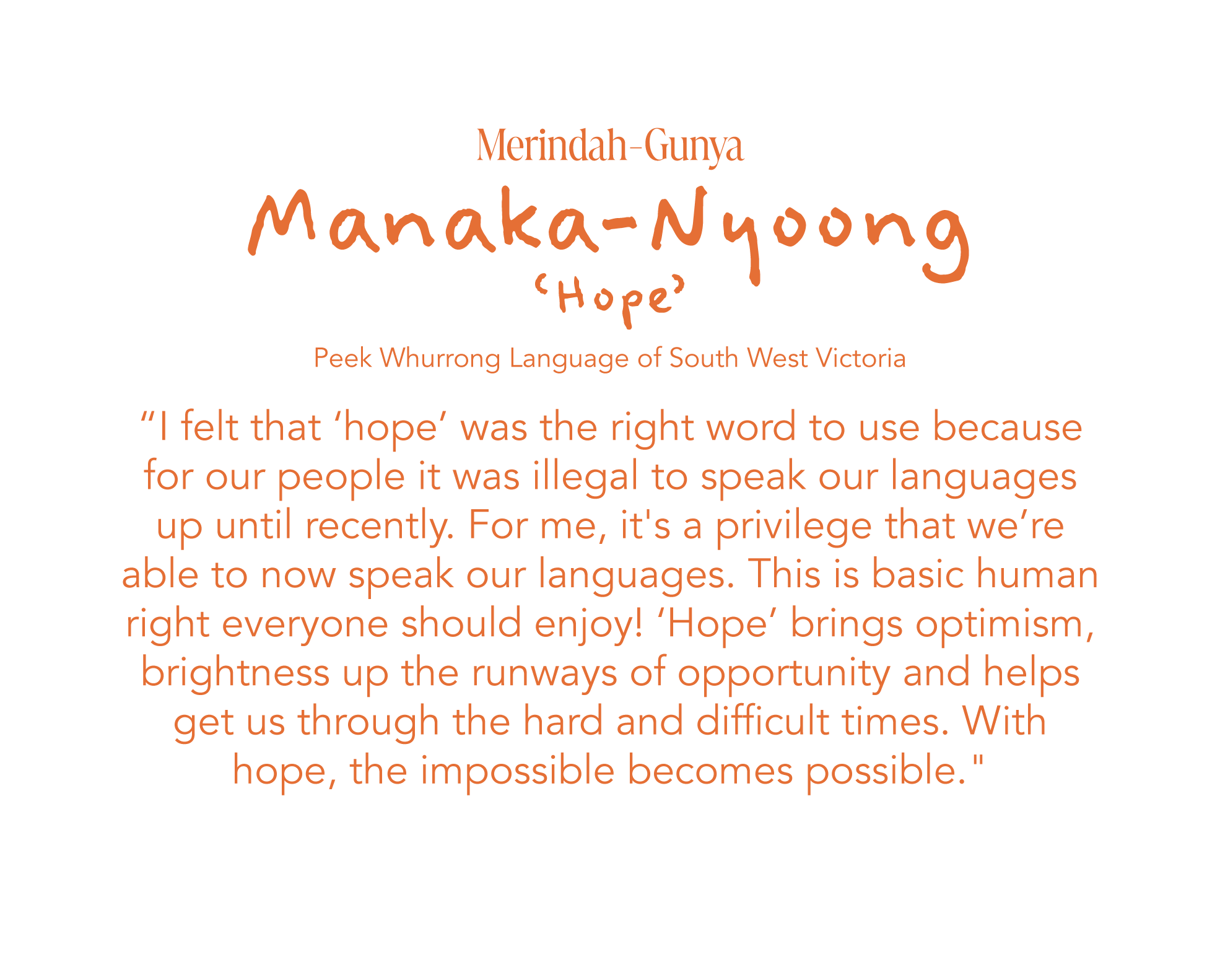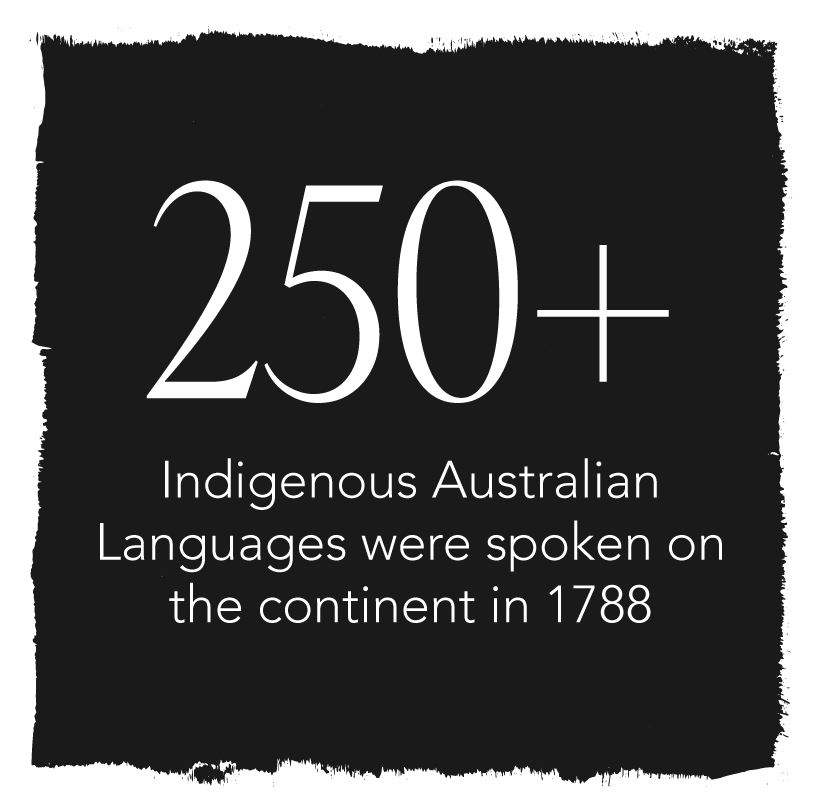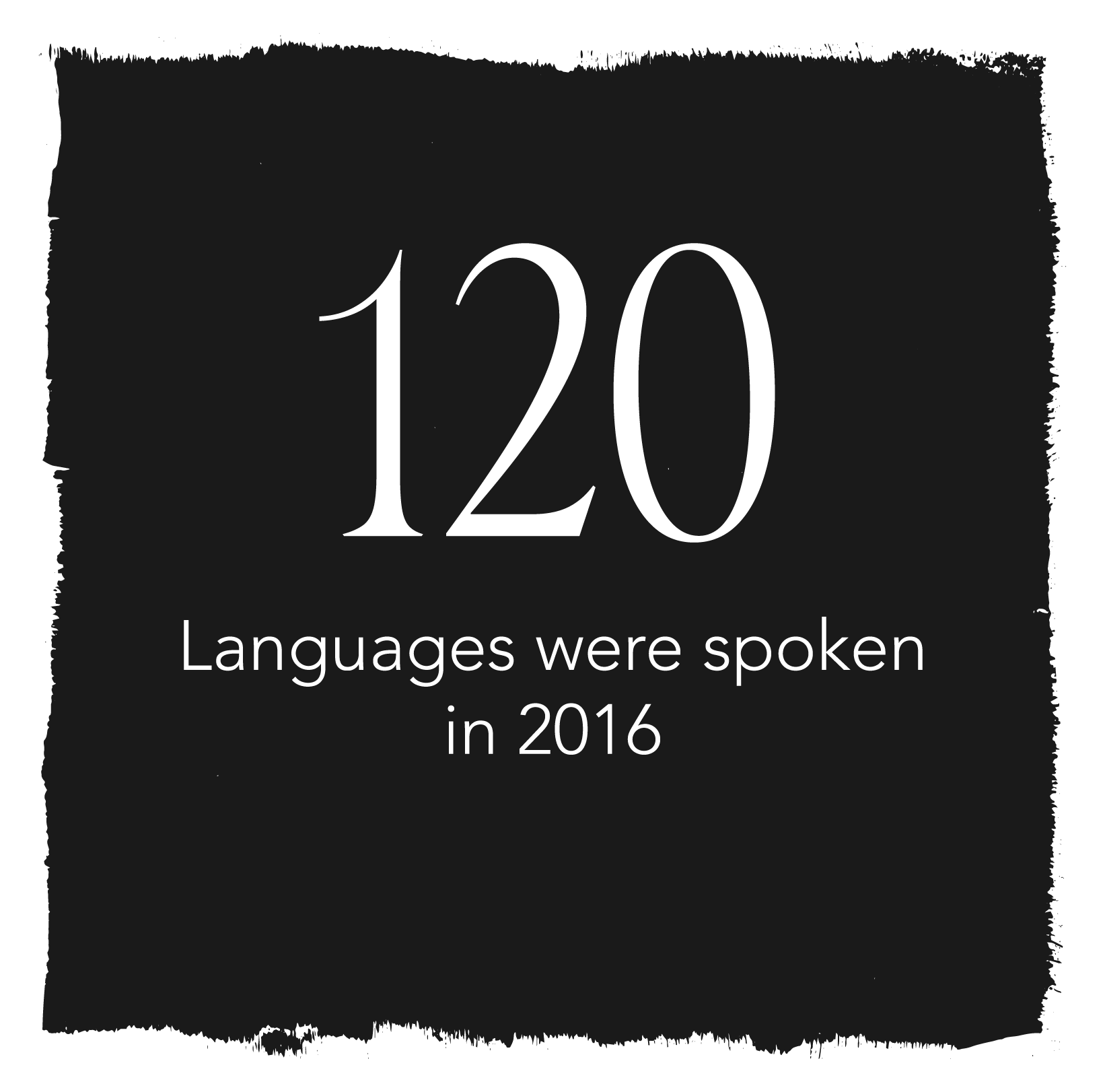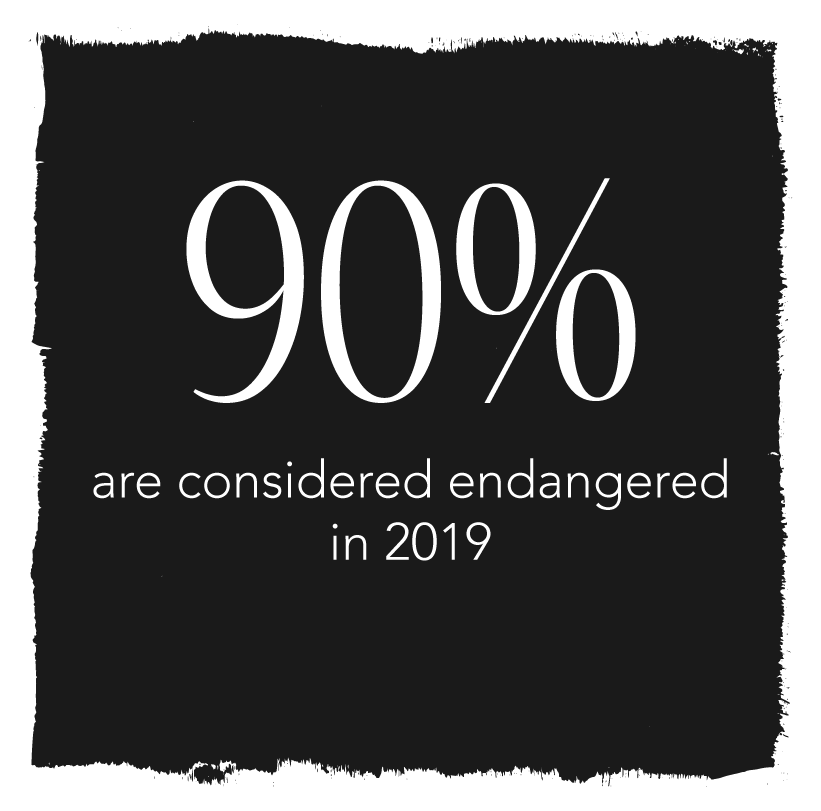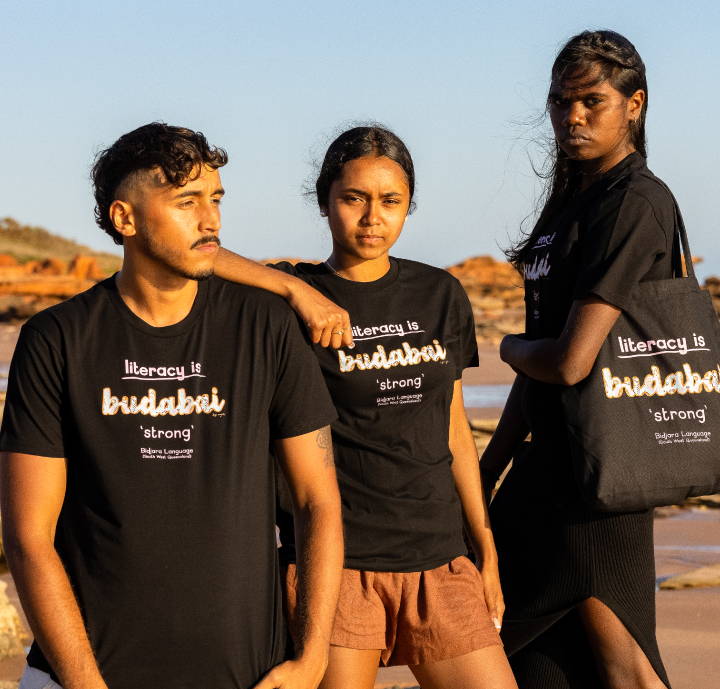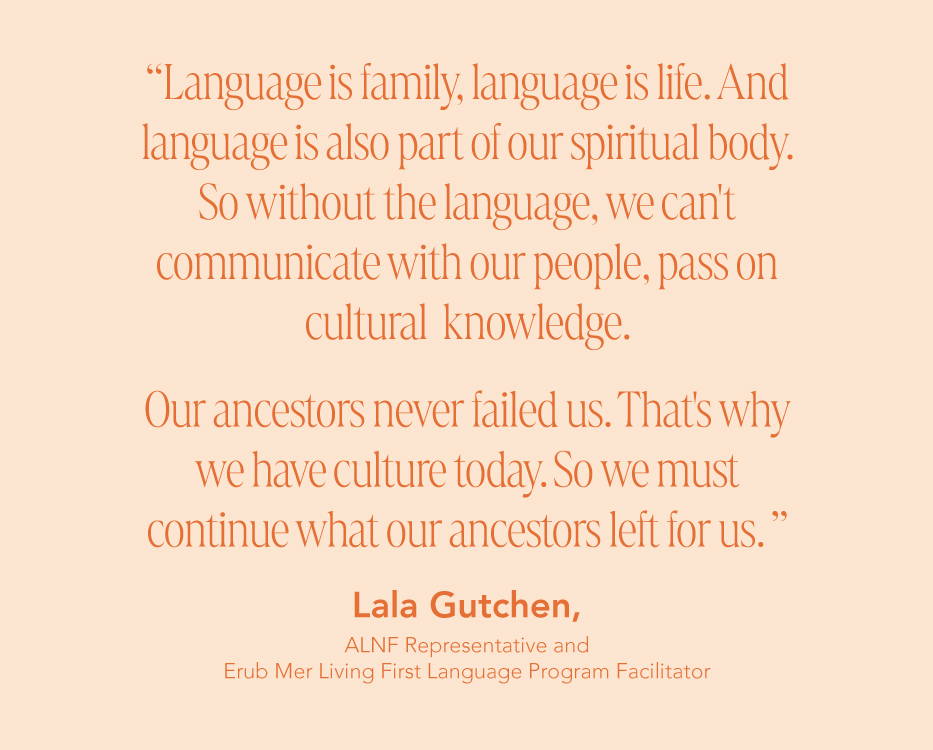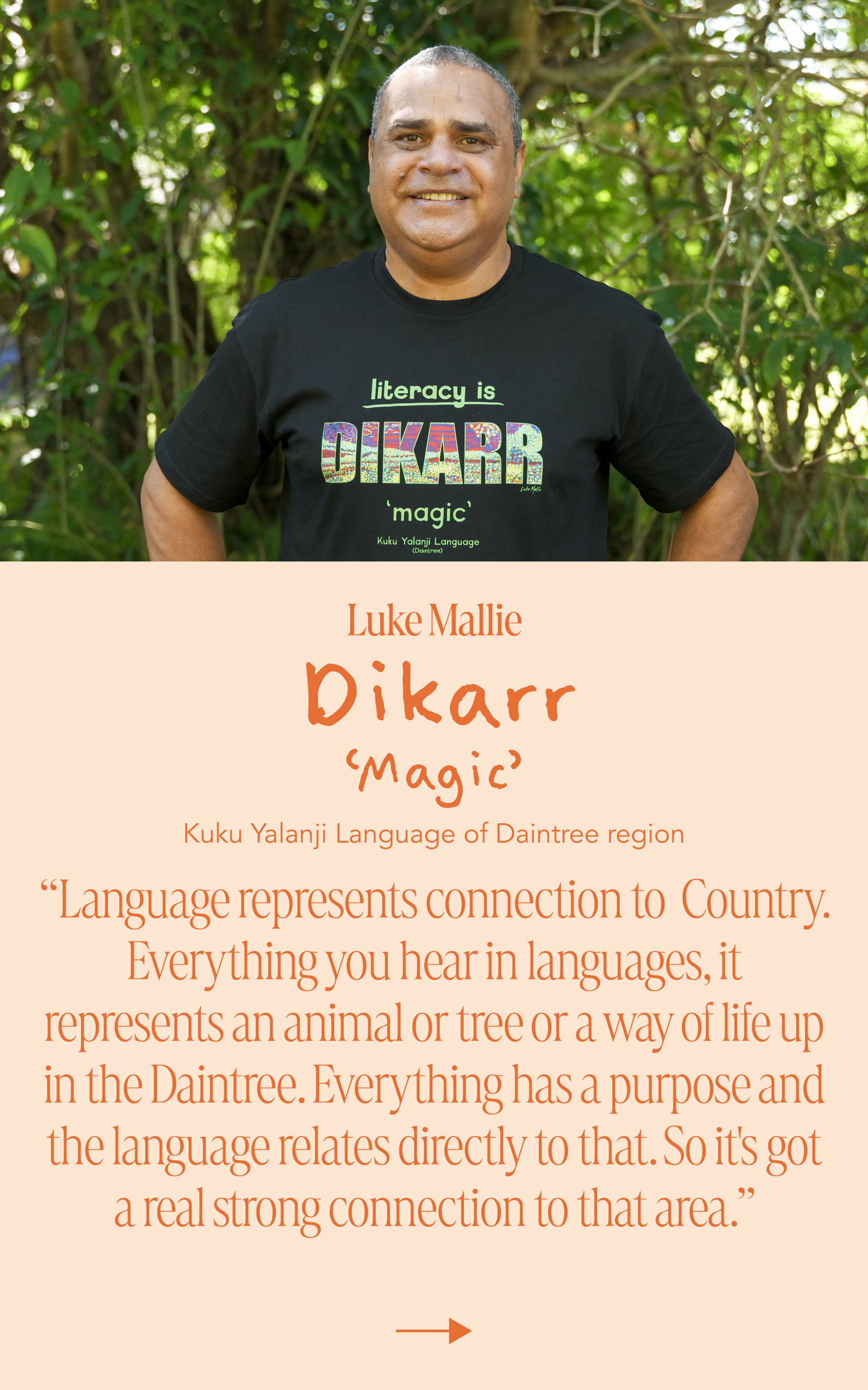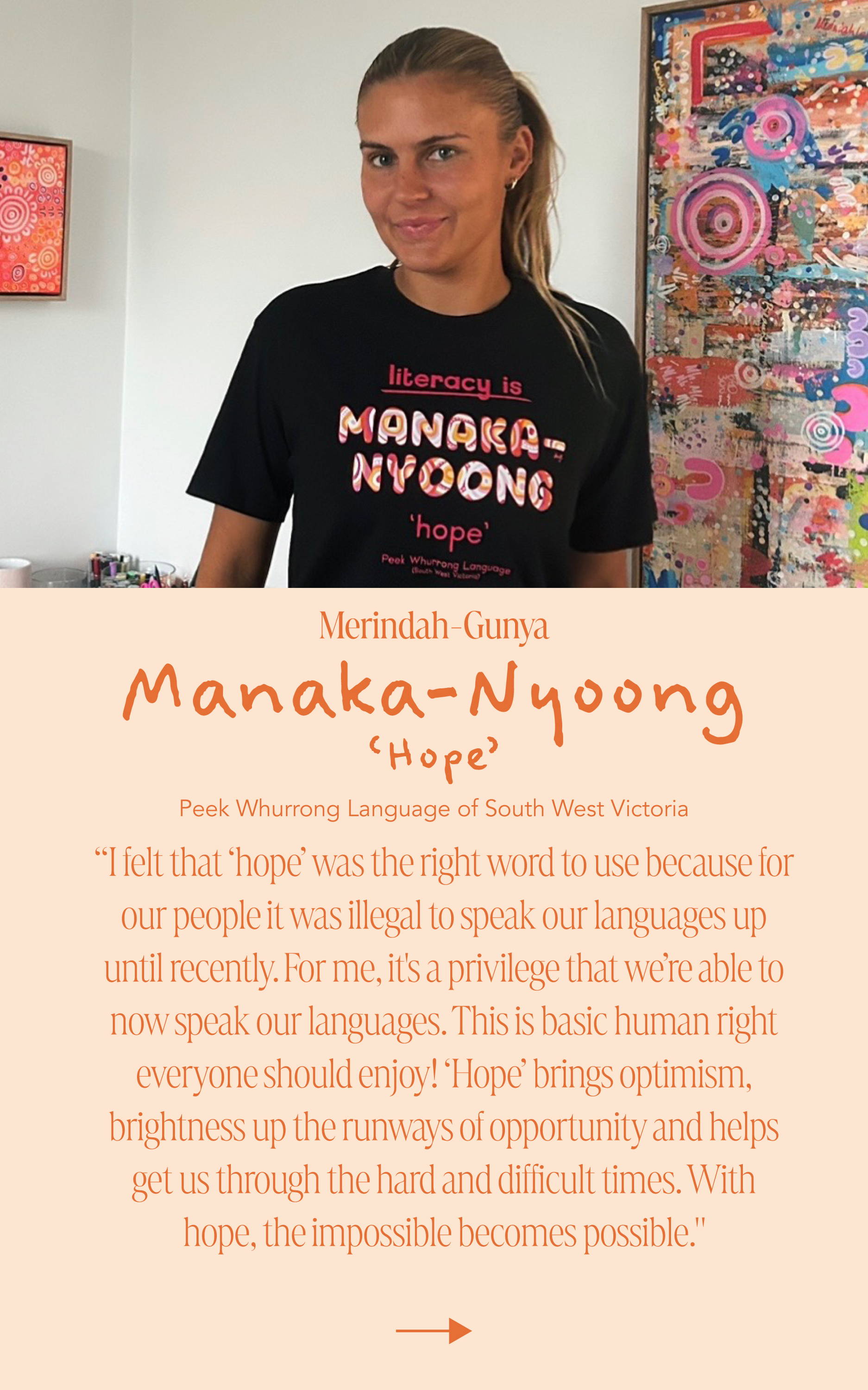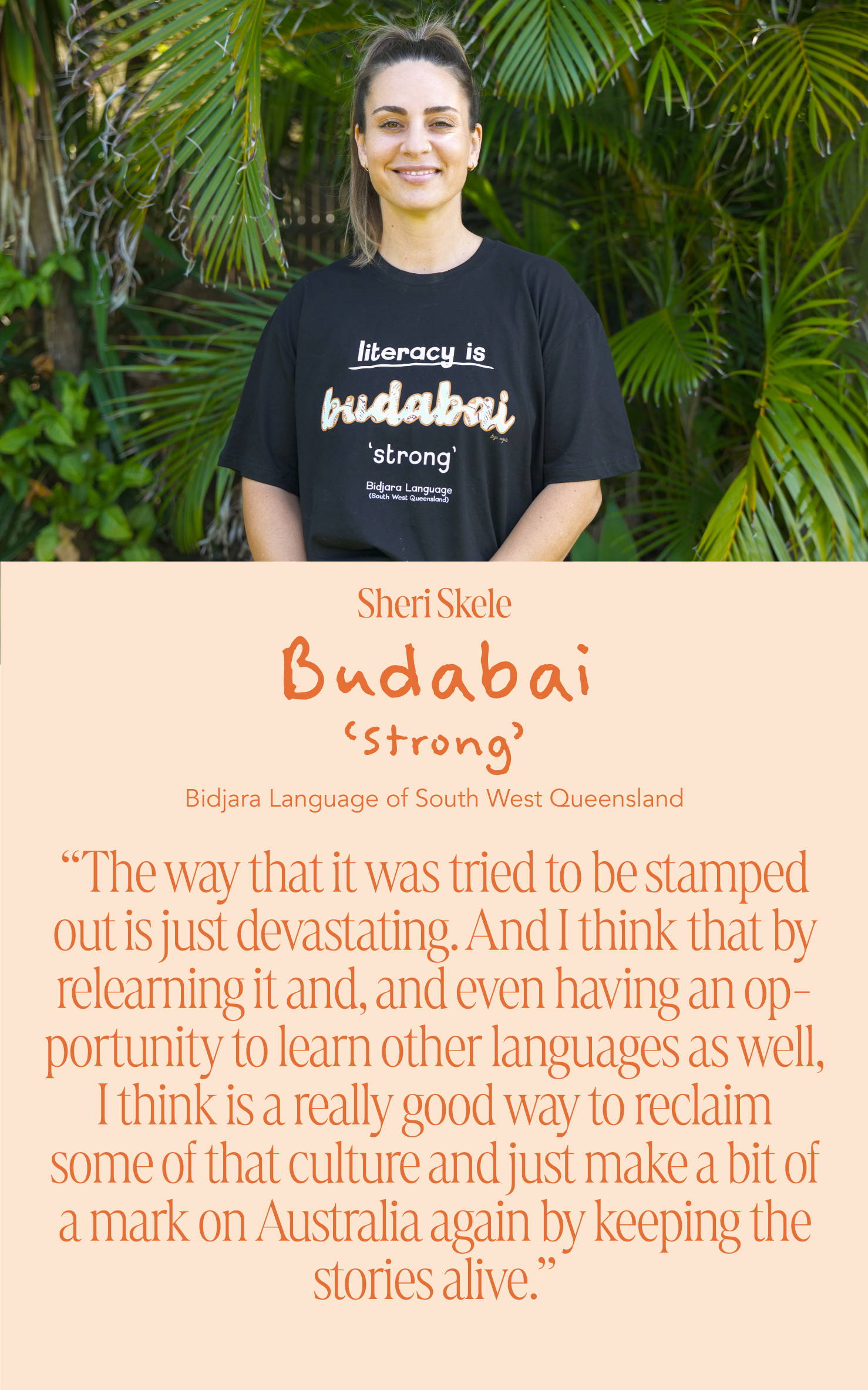 Yarn will donate $2 to ALNF for each product sold from the First Languages collection. These Tees support ALNF and their programs that foster literacy skills across any language and empower communities to record, teach, and share their Language for future generations.