"I would find a lot of inspiration from my Father & Great Uncles who are all established artists & have painted giant murals, for me as a young boy witnessing it first hand was special & a lot of my style I owe to them."
Proud Goenpul/Yuggera Man of North Stradbroke Island / Brisbane City. Also hailing from the 'Wambia' Tribe on the outskirts of the Northern Territory, the 'Brunette/Chapman families' is where my artistic flair descends from.
As a young Indigenous man I have had the privilege to travel to multiple countries devotedly expressing my cultural heritage through song & dance. My skin name is 'BILLEN' which means the Parrot & I now have the privilege to express myself through my Art.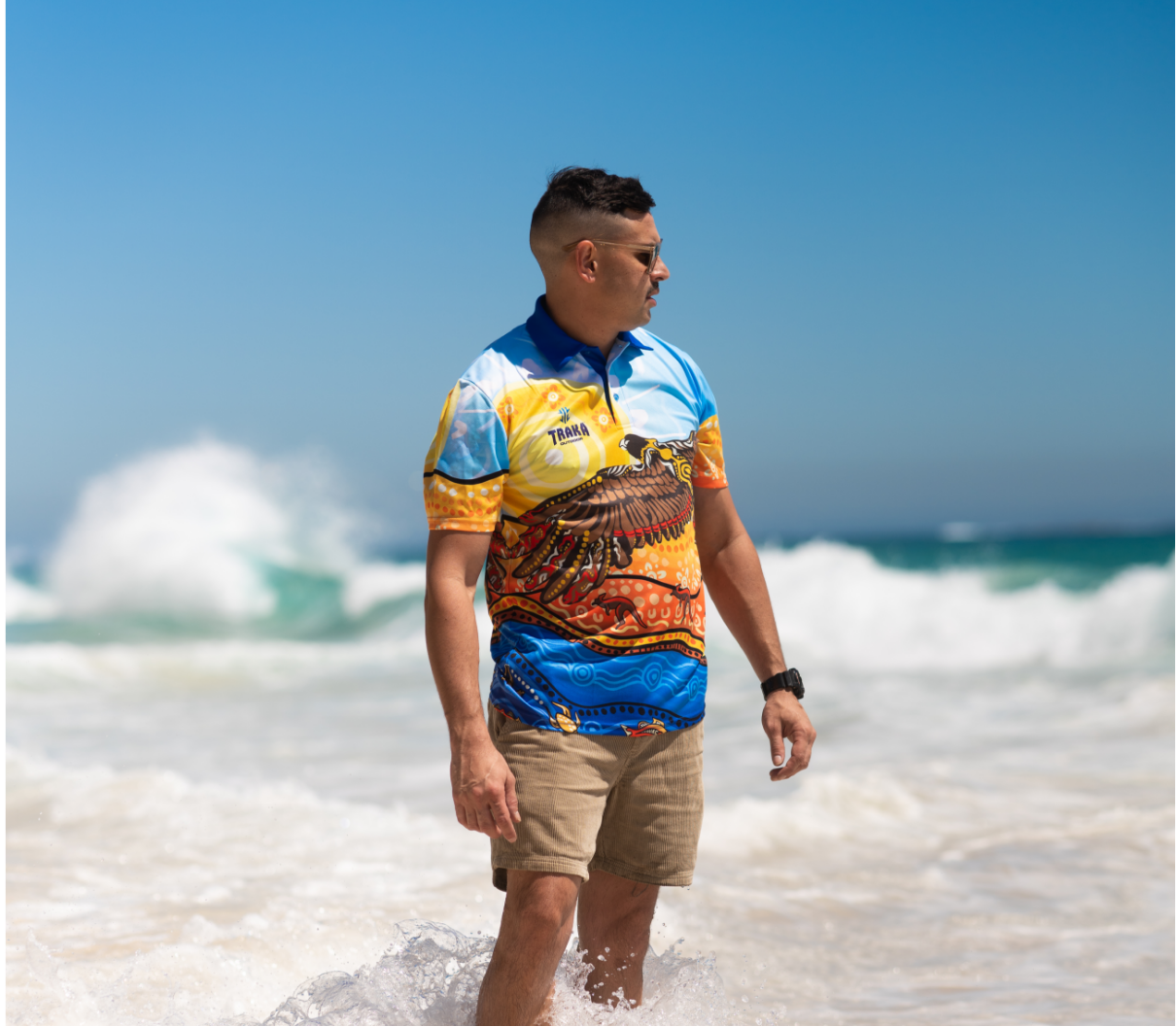 We have a range of beautiful stationery and homewares for you to explore.
NAT HAS OVER 20+ ARTWORKS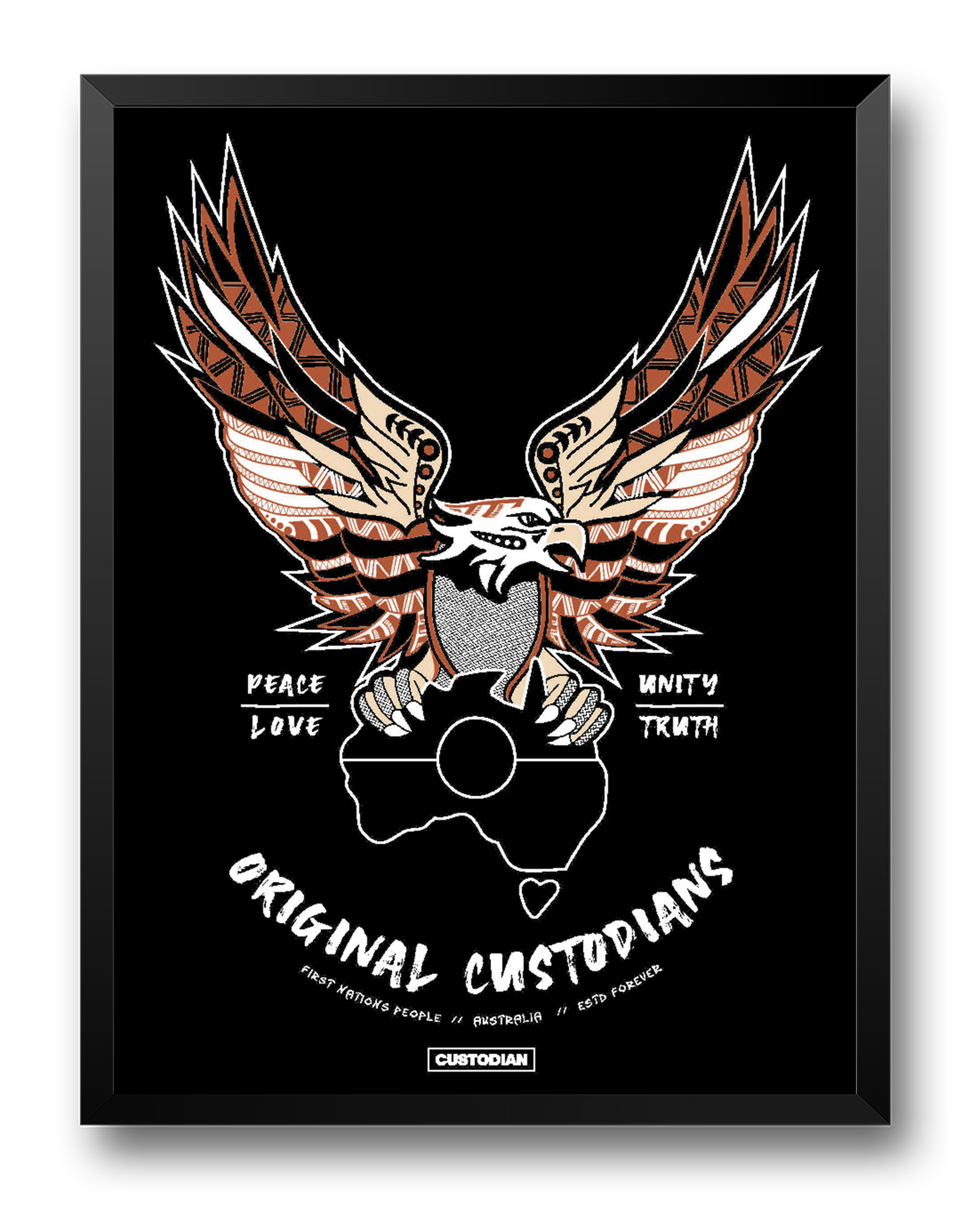 The Sea Eagle soaring high above Amity Point tells a thousand year old story, helping visitors learn about the ancestral connections between Quandamooka people and the land.
The Wedge Tail Eagle hunts a long the Coast line telling us when the shoals of fish are migrating into the bay.
This Artwork is has two other unique artworks of the same style check them out today!
Shop Nat's Collection Today!